Set up for IMb
Knowledge Base
---
Knowledge Base > Set up for IMb
Set up for IMb
Using IMb allows you to track letters and flats. When used in combination with IMb Tracing, a free service of the USPS, you will have the capability to track individual pieces of mail through the USPS Mail Tracking website. Although these are two different configurations and services, they are closely related.
To begin using barcodes, you will need a Mailer Identification (MID) number from the USPS. Once you have obtained a MID, then you will want to enable barcoding in Circulation: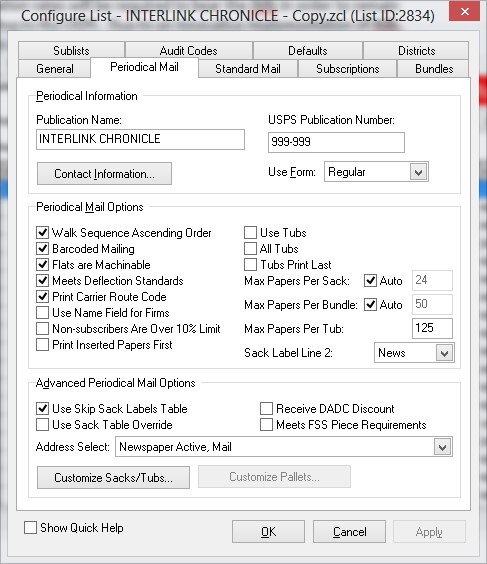 Then, under Periodical Mail > Contact Information, type in your Mailer ID (MID) number and click ok.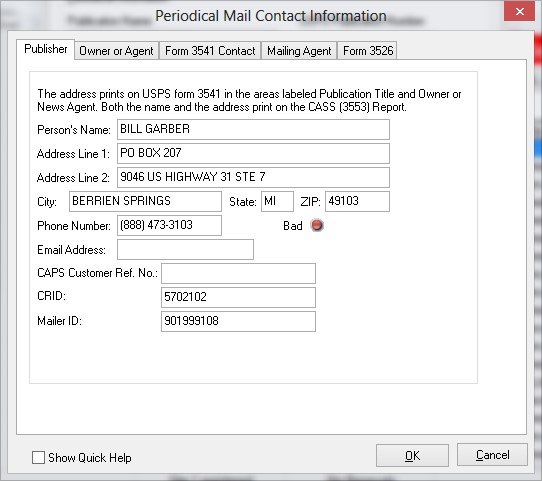 Information from the USPS: https://ribbs.usps.gov/index.cfm?page=intellmailmailpieces
If you have difficulty acquiring a Mailer ID using the link above please call USPS Customer Service at 800-ASK-USPS® (800-275-8777).