June 2015 Community Journal Newsletter



by


Newspaper circulation revenue now trumps newspaper advertising revenue worldwide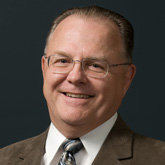 By William E. (Bill) Garber
Founder
People like to read newspapers and are obviously happy to pay for the privilege!
That is one way of reading the results of annual reporting by the World Association of Newspapers and News Publishers, as reported by Rick Edmonds at Poynter.  http://www.poynter.org/news/mediawire/347771/worldwide-newspaper-circulation-revenues-pass-advertising-for-the-first-time/
While community newspapers are a special case, they are special in part because their subscribers are loyal in ways regional and metro newspapers dare not let themselves even dream of.
Now it is true that one reason circulation revenue has passed advertising revenue in newspapers worldwide is due to the calamitous decline in newspaper advertising revenue in regional and metro newspapers.  However, growing circulation revenue is the encouraging side of the equation.
Community newspapers will do well to review the trend in their circulation revenue over the past decade.  How much more is today's single copy price and subscription price compared with ten years ago?
In looking at subscription trends, it is helpful to keep in mind that high loyalty scores for community newspapers are not due to low subscription prices or cover prices.  People clearly value what is in your newspaper more than the left over change in their pocket when buying a copy or the difference between a $29 subscription or a $39 subscription price … or for that matter, a $59 annual weekly newspaper subscription.
Stan Schwartz of Pub Aux, in an excellent article on churn in last month's issue, reported that a publisher raised the cover price from 50 Cents to 75 Cents and single copy sales dropped a bit the first week at the 50% higher rate.  The remedy?  The next week the publisher increased the cover price to $1 a copy and sales went back up to the usual number.
Apparently $1 seems less than 75 cents.  At least more convenient.
Community Newspapers More Like Magazines
And this is a good thing, as magazine revenue is climbing slightly as newspaper revenue continue decline.  See:  http://adage.com/article/media/magazine-revenue-ticks-newspaper-decline-continues/298861/
In terms of value per copy and per page, a weekly has an advantage over a daily.  Like a magazine, a once-weekly paper must filter out information about the community.    And the more that is filtered out, the more valuable the paper becomes.
This is counter intuitive to 'all the news that's fit to print' thinking.  And, In short, there is value for readers in the results of the filtering process.   As Tom Standage of The Economist notes, there is value in getting to the end.
The "you've got to the end and now you've got permission to go do something else" is something you never get. You can never finish the Internet, you can never finish Twitter, and you can never really finish The New York Times, to be honest.
And if you only read one thing, we want to be the desert-island magazine.
Fewer pages can actually increase the value of your newspaper.  That readership is not declining nearly as fast as advertising brings publishing economics into sharper focus.  Monetizing the publisher's work must increasingly shift to readers.  And it is in the larger picture.  How about in your community?
---
Be prepared when electronic documentation (eDoc) fails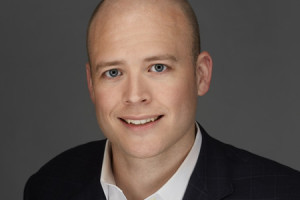 EDITOR'S NOTE: The number of newspapers replacing hardcopy postage reports with eDoc (Electronic Documentation) continues to grow. Getting started is quicker and easier than ever, and the feedback is overwhelmingly positive among those who have submitted eDoc for a few issues.
Moving to electronic documentation changes more than just how that information is shared, however, and it is imperative that newspapers understand what to do when eDoc stops working. For that reason, and because not all postal employees are well informed yet regarding the contingency plan, Interlink is re-running the following article.
By Brad Hill
President
Abandoning hardcopy postage statements in favor of electronic submission offers several advantages to newspapers, not the least of which is welcomed convenience to both publishers and Post Office employees alike.
But what happens when the 'e' in eDoc stops working?
Can publishers be assured that the benefits of going electronic aren't outweighed by some additional risk of having their papers refused or delayed when it's time to mail? After all, those printed forms have certainly proven to be a reliable medium. Today, I bring you good news, mixed with a word of caution:
THE GOOD NEWS: The Postal Service has developed a contingency plan to ensure acceptance continues when electronic submission becomes unavailable, for mailings that typically send documentation electronically. Better still, this plan places only a minimal burden of recordkeeping on the publisher during the outage.
WORD OF CAUTION: The plan does not appear to be well-understood yet by postal workers at facilities where the use of electronic documentation is minimal. Fortunately, the 10 page document that describes this plan is available for public download on USPS website, which should minimize local pushback.
The plan, as it is written, is fairly straightforward: Inform the post office anytime eDoc cannot be sent, log a few details for each postage statement that is missed, and submit the actual postage statements electronically within three days of the system coming back online. Hardcopy postage statements should not be entered when electronic documentation is unavailable, as might be assumed. This is to prevent duplicate postage statements from being entered into PostalOne! for the same mailing once electronic versions are eventually received.
Each mailing entered during the outage must be accompanied by a Customer Mailing Log. The following should be included for each postage statement that normally would have been sent, using one line per postage statement:
* Permit Holder
* Permit Number
* Total Pieces
* Total Postage
* Mailer Job ID
That information can be found on the front page of hardcopy postage statements produced by Interlink Circulation, with the exception of the mailer job ID, which can be any number you choose for tracking purposes.
The contingency plan identifies three scenarios for why electronic documentation might become unavailable:
PostalOne! outage – bugs, maintenance, etc. on USPS end.
Mailer outage – system crash, loss of power or Internet, etc. at your office.
PostalOne! system delayed file transmission – which does not apply to Interlink's method of sending eDoc; this can be a problem for Mail.Dat users.
Except in the case of PostalOne! outages, a ticket must be opened with the PostalOne! Help Desk to inform them when you are unable to submit eDoc. That can be done by calling (800) 522-9085, or sending an email to postalone@usps.gov.
Failure to submit eDoc should not prevent your mail from being entered and processed, even if it's your fault. Understanding this plan and being ready to share it with your postmaster if necessary is the best way to ensure delivery of your paper isn't affected when problems arise.
A copy of the PostalOne! External Contingency Plan is available for download as PDF here: https://ribbs.usps.gov/intelligentmail_latestnews/documents/tech_guides/PostalOneExternalContingencyPlan.pdf
---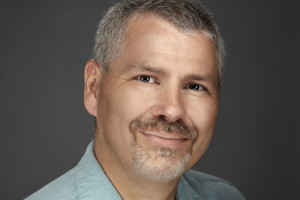 Addressing individual copies of your publication with Interlink Circulation
By Kirby Guild
Professional Services, Trainer
While Interlink Circulation's features make subscription and delivery management simple, accurate and efficient, there comes a time when the publication needs to address each physical copy before the mailing is assembled. This is where the electronic process ends and the manual process begins, and is often an area where mistakes occur as staff are under pressure to get the paper out the door. This article is an overview of the options Interlink Circulation offers, as well as an introduction to the various physical processes of labeling each copy of the paper to be distributed in the mailing.
Get Ready
Once the close issue process is complete, the accuracy of the Statistics report verified, and the matching sack tags are created, it's time to generate the labels for each of the addressed copies.
Get Set
For many locations, labels are printed locally or sent to the press for application through various means.
A growing number of locations transfer an electronic copy of the mailing reports to the press for printing and adhering labels. Others simply send a backup copy of the Circulation list so the press can generate the needed reports in advance of the paper coming off the end of the press line. Press locations using CSV files apply the address information directly onto the publication often through an ink-jetting process.
Regardless of the method used for labeling, the press must remain careful to not re-sort the addresses as this would invalidate the supporting mailing documentation.
GO! (Generate Output)
Interlink Circulation is capable of supporting many different label output options and is flexible enough to accommodate a variety of application methods.
The program not only generates an electronic file for direct addressing, but also supports many common printer types such as laser printers, dot matrix printers (i.e. Epson and Okidata brands), as well as thermal transfer printers (i.e. Citizen brand). For specific makes and models, see the Circulation System Requirements (pg. 12) in the Interlink Circulation brochure also found at www.ilsw.com/products.
In terms of the physical labels, there are three basic types, each with variations.
Cut sheet labels form: This type of form (i.e. Avery 5961) only works with laser printers and is usually restricted to an 8.5" x 11" format.
Continuous-feed dot matrix form: This type of label is commonly a one-column, adhesive label with a waxed backing. It may be multiple columns wide, and may actually be on a non-adhesive paper for processing through a Cheshire labeling machine at the press which cuts and glues the individual addresses onto the publication
Continuous-feed thermal transfer form: This is similar to the dot matrix form but is distinctly different in that it is almost always a one-column format, uses friction feed (does not have the pin-feed holes), and is of a lasting laser quality image.
Applying the Labels
Aside from the direct addressing method used to apply the address and barcode to the publication, there are three ways to adhere the labels.
Manual method: Peel and stick by hand which requires the person handling the labels to use both hands with the labels at all times. It is the most tedious and slowest of all three methods.
Mechanical assist: Using a desktop or hand-held machine to peel the label backing allows a person to use only one hand to grab the label and transfer it to the publication. This allows both hands to be free when necessary to perform other tasks such as bundling. This is usually a good balance of technology and labor for most small to medium-sized mailings.
Machine only: This is often done at the press where the labels are fed into one area of the machine and the newspapers are fed from another area, so that the paper passes below the label application area and the label is applied. This method usually requires relatively expensive equipment and is ideal for medium to large-sized mailings where speed is a high priority.
Machines for Mechanical Assist
With the desire to help staff be efficient, there is nothing better than having the right tool for the job. Having mentioned the machine-only and the direct addressing options above, this leaves us with a need to take one last look at some of the mechanical assist options. The following are just a few samples of what kind of products are available.
Cut sheet (laser) labels: There have been several products available over the years, but none seems to remain on the market for long. Often, there are proprietary labels to work with the machine as was the case with the Avery Quick Peel Automatic Label Peeler that works with only certain Avery labels. They are hard to find, and with the added time to load and setup the dispenser, many may find it not worth the effort or the money.
Continuous label streams: These are applicable for both the dot matrix as well as the thermal transfer labels. A broad range of products and pricing exists for machines that peel the label backing and present, or apply, one label at a time. Some are tabletop; others are hand held. Some require the use of the pin-feed holes, but most simply use a friction-feed mechanism to advance the label while peeling off the backing. Almost all of the units have some form of an adjustment or sensor to know where the edge of the label is.
Machine pricing ranges widely depending on style, and if it uses a passive, mechanical, or electronic feed mechanism. A search on the web for label dispenser images should provide a starting point. Common brands include Dispensa-Matic (passive and electronic tabletop) and Chauncey Wing's Sons (hand held). One other resource is to check with your printer supplies contacts as they may have previously used units for sale, or may be able to refer you to another supplier.
Interlink's Client Solutions team is ready to discuss any of the options for label printing and application in depth. If you have any questions or feedback you'd like to share, we look forward to hearing from you.
---
Circulation news: how to roll back your list
There are occasions when you may want to roll back your Circulation list to a previous version. Some examples of when you may need to roll your list back include:
–          Issue was closed prior to having all Inserts set up
–          Issue was closed prior to updating sampling information
–          Issue was closed without expiring subscribers as intended
The roll back list option under the File menu is used to take a Circulation list, in its entirety, back to the exact way it was before the most recent issue was closed. In this way, the roll back list is tied to Close Issue and is sometimes used as a way to "unclose" an issue. It is important to understand that when a list is rolled back, ALL changes made to the list after the date and time being rolled back to are lost, and will needed to be reentered.
Here's how to roll back an Interlink Circulation list to the last time you closed issue.
From the File menu, select Roll back List.
Confirm the date and time being rolled back to is correct. If so, click Yes, otherwise click No and contact Interlink for further assistance. Note that all changes made to the current Circulation list since the date and time shown will be lost when clicking Yes.
The roll back may take several minutes to complete, at which time the subscriber list will be shown.
Consider the following example to illustrate how roll back list works:
All new subscribers and payments made for 06/17/2015 issue are entered.
Issue for 06/17/2015 is closed.
Rack returns from 06/17/2015 issue are entered.
New subscriber "Jane Smith" is added to the list, expecting to receive 06/24/2015 issue.
Roll back List is used, undoing the closed issue and all changes since.
Issue for 06/17/2015 must be re-closed, rack returns must be re-entered and Jane Smith must be re-added to the list, prior to closing the 06/24/2015 issue.
Under the hood, roll back list simply replaces the current Circulation list with a backup that is created prior to every close issue. These backups are stored in a temporary folder that can be viewed by selecting Explore Temporary Files under the Tools menu.
When rolling back a list, the user is presented with the date and time that the most recent backup was taken, and to what close issue date it relates. It is possible to roll back a list multiple times; however, each time a list is rolled back, recently entered information will be lost as the list is rolled farther into the past.
If you have any questions regarding the use of the roll back feature, please contact Client Solutions at 888-473-3103.
---
W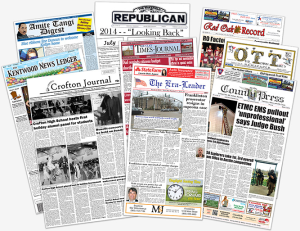 elcome to the Interlink community!
Interlink would like to welcome the newest members of the Interlink Circulation community:
Yazoo Herald (MS)
Cook Co News-Herald (MN)
Monona Outlook (IA)
Idaho Mountain Express (UT)
Houston County Courier (TX)
Amite Tangi Digest (LA)
Kentwood Ledger (LA)
Our Town Times (TX)
Groveton News (TX)
Clay Times Journal (AL)
Lake Forest Leader (IL)
Ellis County Press (TX)
Red Oak Record (TX)
Republic Monitor (MO)
Era-Leader (LA)
Cochocton County Beacon (OHIO)
Greenfield Vedette (MO)
Hometown Girard (KS)
Lake Stockton Shopper (MO)
Miltonvale Record (KS)
Albany Ledger (MO)
Pointe Coupee Banner (LA)
Kewaskum Statesman (WI)
West Alabama Gazette (AL)
Northport Gazette (AL)
Clintonville Chronicle (WI)
---
Technical Support Q&A

Q.  How do I reprint my 3541 with a new advertising percentage or weight?
A.  To change the advertising percentage or weight of a previously printed or entered 3541, please follow these instructions:
Click Reports
Select Current Reports tab
Check Use Advanced Dialogs in the bottom left of window
Choose the 3541 Postage Report, then click Print All
A "menu" of date options will appear
Choose desired date and click Continue
Enter new values in the new box and click Continue
As always, we encourage you to visit the Knowledge Base at http://interlink.flywheelsites.com/knowledge-base/ for articles on managing your reporting needs, plus how-to articles designed to give you specific instructions on features in the Circulation program. Additionally, you'll discover articles to assist with troubleshooting and also information on subscriber and delivery management options.
---
Interlink welcomes new employees

Freema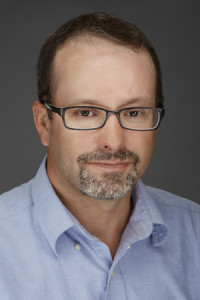 n joins sales team
Chris Freeman, sales manager, comes to Interlink with more than 18 years of circulation software experience in technical sales and support. Having grown up in the newspaper business, Chris began his career working for USA Today and The Detroit News.  He brings to Interlink a vast knowledge of circulation software and an understanding of the demands facing the newspaper industry.  When not at work, he enjoys spending time with his wife and kids and playing the drums in a band.  Chris can be reached at (888) 473-3103 ext. 8033 and at chris@ilsw.com.
---
Eddi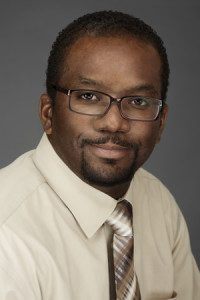 e moves into sales position
We are pleased to announce Che' Eddie has moved into the position of sales manager.  Many of you already know the name and recognize the voice, as Che' has been with Interlink for the past seven years, and he has been supervisor of the Client Solutions team for the last six.  Prior to working at Interlink, Che' spent many years working in sales and is looking forward to returning to the field with a great depth of circulation management knowledge. He can be reached at (888) 473-3103 ext. 8021 and also via email at che@ilsw.com.
---
Cowe joins Interlink as administrative assistant
Jennifer Cowe has joined Interlink this spring as administrative assistant. Jenn comes to Interlink after working as a middle school English teacher for five years.  She is a graduate of University of Notre Dame where she obtained her Bachelor of Arts degree. While not in the office, she enjoys spending time with her husband Ben and dog Bandit, as well as baking, shopping and the occasional Netflix binge.
---
Take a bow…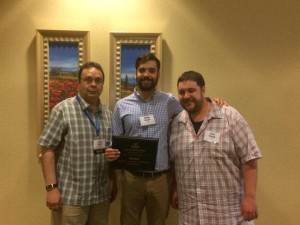 Shown holding the sweepstakes plaque awarded to The Clarion, is managing editor Adam Strunk (center), with photographer and reporter Fred Solis (left), and Joey Young, co-owner and publisher.
Interlink Customer The Clarion receives sweepstakes award at Kansas convention
The Clarion, Hillsboro, KS
Reprinted with permission
This past weekend The Clarion staff collected over 40 awards at the annual Kansas Press Association banquet. The biggest honor was the overall sweepstakes award for our division, small weekly newspapers, for the second straight year. We don't brag often, but we are excited and humbled by the awards. While it's nice to get personal recognition, we should add that none of this would be possible without the large amount of community participation we have at the paper. So whether you're a subscriber, advertiser, or send us info, tips, articles or pictures, we'd like to thank you all for your help and contributions. It's you guys that made The Clarion the best little weekly publication in the state for a second straight year.
---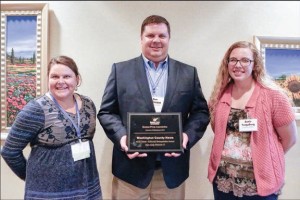 Attending the KPA convention awards ceremony in Junction City were, from left, reporter Leslie Manning, owner-publisher Dan Thalmann and ad salesperson Annie Yungeberg. Other WCN staff not photographed but in attendance of the KPA convention included owner-photographer Jen Thalmann and Judy Weichman business manager.
Interlink customer Washington County News recipient of sweepstakes award at KPA
Washington County News, Washington, KS
Published Thursday, April 23, 2015
Reprinted with permission
The Washington County News was named the best mid-sized weekly newspaper in Kansas over the weekend after bringing home a sweepstakes award from the Kansas Press Association's Awards of Excellence contest.
Judges from the state press association in Washington considered entries from last year for a variety of contest categories including news and editorial, photography and design. The WCN took home 19 awards, including seven first place awards. This is the best results ever for the newspaper in its 146 year history.
---
Interlink Calendar
Labor Day
Monday, September 7 – Office closed.
NNA's 129th Annual Convention and Trade Show
Thursday – Saturday, October 1-3
Postal Calendar

Labor Day
Monday, September 7 – Post offices closed. No mail delivery.
---
Interesting links…
If you haven't used these before, check out the downloadable spreadsheets in the blue box from the link below. It's a good source for finding exact 3-digit to 3-digit service standards. https://ribbs.usps.gov/index.cfm?page=modernservice
---
Interlink Classifieds
New label printer? No need to spend your cash buying a new one. Just use Interlink's Monthly Printer Service. For only $24.95 per month, Interlink will provide you a fully supported thermal label printer for unlimited use in your office. Current model being supplied is the Citizen CL-S621. Label/ribbon packages are available from Interlink. Call 888-473-3103.
Free training! Our Summer Special lets three lucky customers keep the standard $190 training fee to stimulate their local economy. We will provide a FREE 2-hour training session to the first three Interlink customers who respond to this ad. Call Che' or Chris at 888-473-3103. A trained, efficient Interlink Circulation operator can save your newspaper time and money. If you have an operator who has not been through our training process, who learned by sharing information internally with the last operator, chances are not all of the program's efficiencies are being utilized. If you don't respond in time to grab one of the free offers, we still can sign up your operator for an intense two-hour training session for only $190. Let us help get your operator up to speed on all Interlink can do to help you and your operation.
---
Share your good news
Send news about your company or staff awards and accomplishments to share in our next quarterly Interlink Community Journal. Email them to angela@ilsw.com
Share your thoughts
Have you written a column or editorial that targets issues relevant to the community-newspaper industry that you would like to share in our next quarterly Interlink Community Journal? Columns or editorials may be emailed to angela@ilsw.com
Share your circulation promotions
Have you had a successful circulation-subscription campaign that you would like to share with fellow publishers in the community-newspaper industry? We'd be happy to share them in our next quarterly Interlink Community Journal. They may be emailed to angela@ilsw.com