What's New!
July 25, 2016 -

CDS Update

CDS addresses updated 07/22/2016 ~ approximately 60 days until next update.
July 25, 2016 -

CASS Update

AMS (updated addresses) dated 08/15/2016 is live ~ 30 days until next update.
July 12, 2016 -

June 2016 Community Journal Newsletter

Why community newspapers are thriving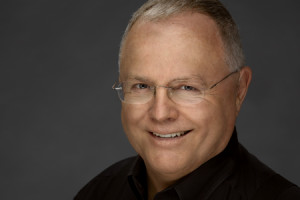 By William E. (Bill) Garber
Founder
I scan Bo Sacks's daily email list of publishing stories, though Bo is a magazine guy.
A few weeks ago he linked to Samir Husni's article Lose the News – Keep the Paper. Samir Husni manages the Magazine Innovation Center at the University of Mississippi.
Here's Husni's point:
"I am a firm believer that today more than ever we need papers; printed papers; we need them to read like weeklies on a daily basis, unless their frequency is already weekly, and then we need to call them by that moniker. I refuse to call them "news" papers because I really believe that the word newspaper is an oxymoron. In today's world, there is no way that you can have news, actual breaking news, on paper. But does that mean that we have no need for papers anymore? No need for that printed product that comes curated, edited, well-thought-out, designed, and arrives on my doorstep or in my mailbox on a regular basis? We absolutely do need that product and I'll tell you why."
And, save for the occasional story that garners attention from more distant electronic media, once a week is perhaps the ideal frequency and paper the ideal medium.
June 16, 2016 -

National Newspaper Association Supports Progress on Postal Reform

From NNA

National Newspaper Association President Chip Hutcheson, publisher of The Times-Leader in Princeton, KY, this week expressed cautious optimism that introduction of a new postal reform bill in the House of Representatives would lead to a final legislation this year.

 A "discussion draft" of a bill supported by a bipartisan group on the House Oversight and Government Reform Committee was released June 15. The bill would provide financial relief for the stressed U.S. Postal Service by requiring some retirees to use an already-funded Medicare benefit instead of USPS's own plan. USPS has built up nearly $70 billion in debt on its balance sheet because of its inability to make an annual $5 billion prepayment for its own plan to the federal government. The bipartisan bill would dramatically reduce or eliminate the need for that annual payment by integrating Medicare into the postal retiree package.