What's New!
October 19, 2015 -

September 2015 Community Journal Newsletter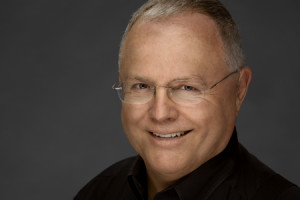 Tired of swimming upstream? Walk on water!
By William E. (Bill) Garber
Founder
Being a life-long weekly newspaper fan, of course The Week magazine is something of an inspiration to me.
I really admire how Felix Dennis came to create success for a weekly news magazine in the age of the Internet. He didn't swim upstream, he walked on the digital waters!
The paper was low grade. The stories were last week's news and borrowed from other publications, no less! The page count was thin even. And there was only the occasional ad.
September 9, 2015 -

Interlink Circulation provides annual Statement of Ownership report

The USPS Statement of Ownership, Management, and Circulation, also known as PS Form 3526, is required by the Post Office annually to show proof of continued eligibility for mailing under a Periodical Permit.

Interlink Circulation includes this report and can automatically fill in most of the required information. You can find the Statement of Ownership with the other reports in the Periodical Mail Delivery report category. If you have not printed this report from Interlink Circulation before, some setup is required first to ensure all parts of the form are complete and accurate.
August 20, 2015 -

USPS PostalOne! fully operational

From USPS

The PostalOne! System is fully operational with no performance issues. eDoc processing is now current and there is no backlog.
August 19, 2015 -

Update to USPS PostalOne!

From USPS

The PostalOne! application is back online and the issue that was causing the technical problems earlier has been resolved. We expect to be fully operational by 5:00PM Central this evening. We will be monitoring Mail.dat and Mail.XML processing until these processes are all caught up. We anticipate being caught up later today within the next 3 – 4 hours. We will send out a notice later this evening once all of the processes are caught up.

If you have any issues or concerns, please contact the PostalOne! help desk at 800.522.9085