June 2016 Community Journal Newsletter
Why community newspapers are thriving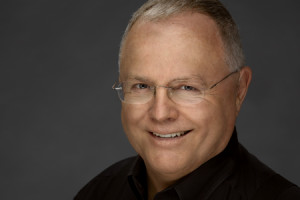 By William E. (Bill) Garber
Founder
I scan Bo Sacks's daily email list of publishing stories, though Bo is a magazine guy.
A few weeks ago he linked to Samir Husni's article Lose the News – Keep the Paper. Samir Husni manages the Magazine Innovation Center at the University of Mississippi.
Here's Husni's point:
"I am a firm believer that today more than ever we need papers; printed papers; we need them to read like weeklies on a daily basis, unless their frequency is already weekly, and then we need to call them by that moniker. I refuse to call them "news" papers because I really believe that the word newspaper is an oxymoron. In today's world, there is no way that you can have news, actual breaking news, on paper. But does that mean that we have no need for papers anymore? No need for that printed product that comes curated, edited, well-thought-out, designed, and arrives on my doorstep or in my mailbox on a regular basis? We absolutely do need that product and I'll tell you why."
And, save for the occasional story that garners attention from more distant electronic media, once a week is perhaps the ideal frequency and paper the ideal medium.
Community newspapering works so well also in part because what would be news elsewhere is simply not news in your hometown. I was reminded of this by the coverage of Muhammad Ali's death June 3.  It is still spilling ink, digital and soy, across the world.  From 1974 through 2006 Muhammad Ali lived within walking distance of Berrien Springs, Interlink's hometown.
He and his family participated in community events and projects. They were friends with families in Berrien Springs. Muhammad for many years often picked up his mail in person at the post office.  Sometimes we met when I was picking up Interlink mail. Lonnie, his wife, bought groceries where I bought groceries and we occasionally over the years had reason to chat among the fresh foods.
And whenever the Ali family made local news, it was as part of a larger story, rather than the story.
That's the way communities are, and that is why community newspapers continue to have promise of success.
And others are trumpeting the good news about community newspapers as well.
---
Windows 10 and Interlink Circulation compatibility
By Chris Allgood
For the past few decades Microsoft Windows has controlled the market for business and consumer computing. However, the tech giant's last release, Windows 8, is often viewed as confusing, puzzling and harder to use, leaving many of us skeptical about upgrading. Those who did upgrade may have done so unwillingly, compelled by Microsoft's announcement to eliminate support for Windows XP.
Windows 10 is the latest iteration of Microsoft's OS and if you decide to upgrade, you will be delighted to know Interlink Circulation and AB4 are 100% compatible. You may notice that the program looks cleaner around the edges but this is, and always has been, controlled by the Windows theme. Windows 10 brings back a revamped start menu so if you are upgrading from Windows XP or Windows 7 and you would like to pin the Circulation and/or AB4 icons to the start menu, you have that ability. If you are upgrading from Windows 8, you will already be familiar with many of the new features, most recognizably the "tiles" which now are used in conjunction with the start menu.
Right now, Microsoft is offering a promotion that allows many Windows 7 and 8 users to upgrade for free before July 29, while there may be a fee for Windows XP and Vista users to upgrade. However, upgrading is optional and if the decision is made to not upgrade, your Interlink Circulation and AB4 experience will not be affected. If you find Windows 10 to be underwhelming or riddled with too many issues, you have 30 days to revert to your previous OS.
To find more information on Windows 10, such as system requirements how to receive a free upgrade, please visit http://www.microsoft.com/en-us/windows/features. And as always, you can expect full support with Interlink Circulation and AB4, as well as all of our supported printers.
---
Keeping your computer updated

By Angela Kurtz
Non-techie associate marketing manager
Let's face it, computer updates are a hassle and seem to pop up when you have the least amount of time to stop what you're doing, wait for the update to download and install, and then have to reboot your computer. I'm guessing by now we all know we should take the time to install updates, but if you're anything like me, you ignore it by lying to yourself and promising to do it the next time you restart your computer…you know, next week…next month, maybe.
If we're knowingly ignoring these updates, apparently there's a need for some education (read: motivation) to inspire us click "yes" to the updates even when we know they'll delay our work and most likely end with a required reboot.
So here's the motivational (uhm, I mean educational) part…Updates seek to prevent or fix problems and decrease the vulnerabilities to your computer from malicious intent. Important and recommended updates normally launch when turning on the computer and seek to address security issues while enhancing performance and reliability. Optional updates are typically for drivers or new software and often require manual installation.
Keeping your operating system and software up-to-date is essential for improved security and better performance. These same guidelines apply to Interlink Circulation updates as newly released versions contain improvements, fixes and postal updates.
It's worth noting when Circulation updates on your computer, your list is not at risk of being deleted as it lives in a file stored on your computer. When Circulation updates, the process entails first removing the previous version, and then installing the latest. If an interruption occurs during installation of the new version—like you accidently hit the "cancel" button—simply go to www.ilsw.com/downloads and download the software again. Your list will still be waiting for you in its file on your computer, ready to be restored in the newly downloaded version of Circulation.
It's also highly recommended there is adequate hard drive (disk) space on your computer to improve processing speed. A slow computer is a painful experience for the user and is only exacerbated when operating system and software updates have not been maintained.
If your computer hasn't been turned off in quite some time, it's likely automatic updates are waiting to be installed. If you find yourself ready to update to a newer version of Interlink Circulation, it will have to "get in line" behind these automatic updates before it can be downloaded and installed.
It's encouraged that you to keep your computer running its best by installing updates when they become available and restarting your computer every few days. For more detailed information regarding updates specific to Windows, click here.
Please contact client solutions with any questions by calling 888-473-3103 or by emailing support@ilsw.com.
---
Welcome to the Interlink community!
Interlink would like to welcome the newest members of the Interlink Circulation community: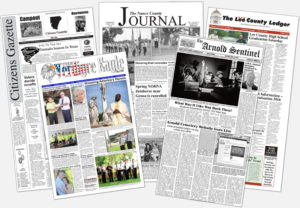 Atkinson County Citizen (GA)
Coleman Chronicle & Democrat Voice (TX)
Berne Tri Weekly News (IN)
The Brantley Beacon (GA)
The New Stamford American (TX)
The Lee County Ledger (GA)
The Arnold Sentinel (NE)
The Texas Mohair Weekly (TX)
The Sheridan Headlight (AR)
Arkansas Catholic (AR)
Illinois Valley News (OR)
Nance County Journal (NE)
The Clinton Local (MI)
Laurens County Advertiser (SC)
St. Edward Advance (NE)
Verdigre Eagle (NE)
Shelton-Mason County Journal (WA)
Eldorado Success (TX)
The Transylvania Times (NC)
The Citizens Gazette (TX)
The Illiopolis Sentinel (IL)
Ann Arbor Observer & Community Observer (MI)
---
Q&A: Printing renewal postcards